Dear Friends,
Thanks for subscribing! It means a lot to me. In each newsletter, I'll tell you three little things about my literary adventure, hold giveaways, and get to know you better.
Here we go!
Thing 1:
Three Little Things releases on February 4, 2020. Whoa! It's a dream, something I never expected. I don't take it for granted, not for a minute.
Tada! It's my cover!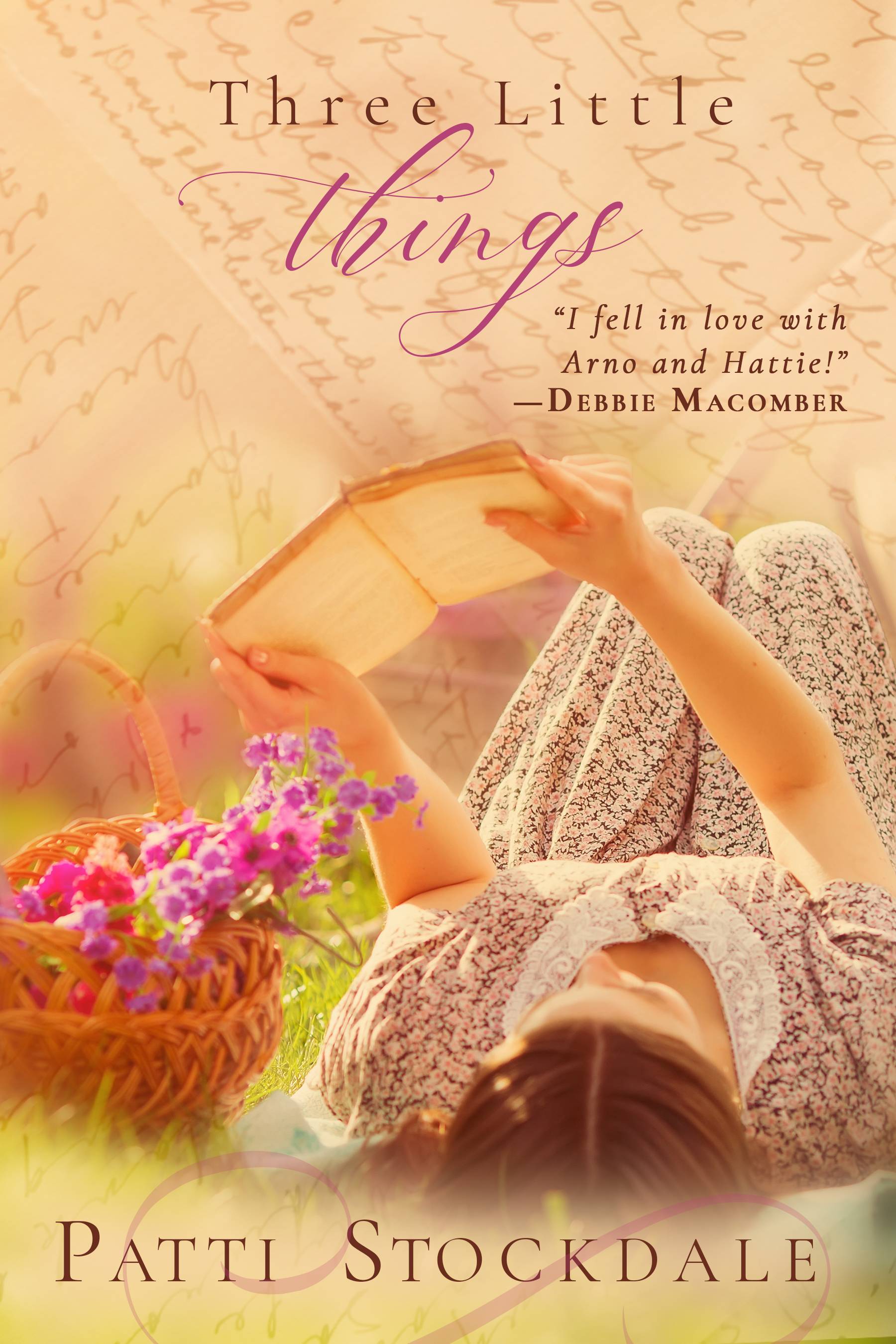 I love everything about this cover. 1) The background letter is an actual letter written by my grandmother to my grandfather. 2) The model resembles my protagonist. 3) She loves flowers and reading. 4) The way the sunlight brightens the photo. 5) The font. 6) The endorsement by Debbie Macomber.
Yes, that Debbie Macomber! This is her full quote. "Three things I love about this book: 1. I fell in love with Arno and Hattie. 2. The sayings and songs of WW I: I found myself singing 'Over Here, Over There,' and I want to join a knitting brigade! 3. The promise of more books by Patti Stockdale. I want more!"
Wow! I'm overwhelmed by her kindness and generosity. We met last year at an airport. I'm also grateful for my other endorsers who took the time to read and share their thoughts on what they liked about Three Little Things. It's a bit surreal.
Thing 2:
Will you join my launch team? It's a group of people who help an author spread the word about an upcoming book release. It's simple. It's fun, and it's a huge help.
To write a book, authors often write in solitude. To market a book, it takes a team – a launch team – comprised of friends, acquaintances, booklovers, and even strangers.
I don't have a readership, but I have friends like you. For helping me, you'll receive an early advanced reader copy (ARC) of Three Little Things, an insider's glimpse of all things bookish, and a chance to win prizes that book-lovers appreciate. In return, team members promote my book on their social media sites and write an honest review or two. Word of mouth promotions help too! If you're unsure about the techie side of these tasks, I'll help you. Or I'll find someone smarter than me to assist us. (Technology and I aren't the best of friends.)
To join Team Three Little Things, send me an email at pattistockdale@pattistockdale.com, or click on the link below. You can invite your friends to join too. The more, the merrier.
We'll have fun. I promise.
https://docs.google.com/forms/d/1lcbGmbsfm1MHFMM_TWj55F1D2fIvbmaUZGUwnkcvyJQ/edit
Thing 3:
I don't want our friendship all about me? So, how can I help you? Would you like prayer? Send me an email at pattistockdale@pattistockdale.com.
To kick off this newsletter, I'm giving away three prizes. One of my favorite things about autumn is sitting somewhere cozy and reading a great book. What's cozier than a pair of fun socks? In a perfect world, I'd insert a button for you to click to win the socks. But I've yet to master those skills. So, send a one-word email to pattistockdale@pattistockdale.com. I'll draw three winners!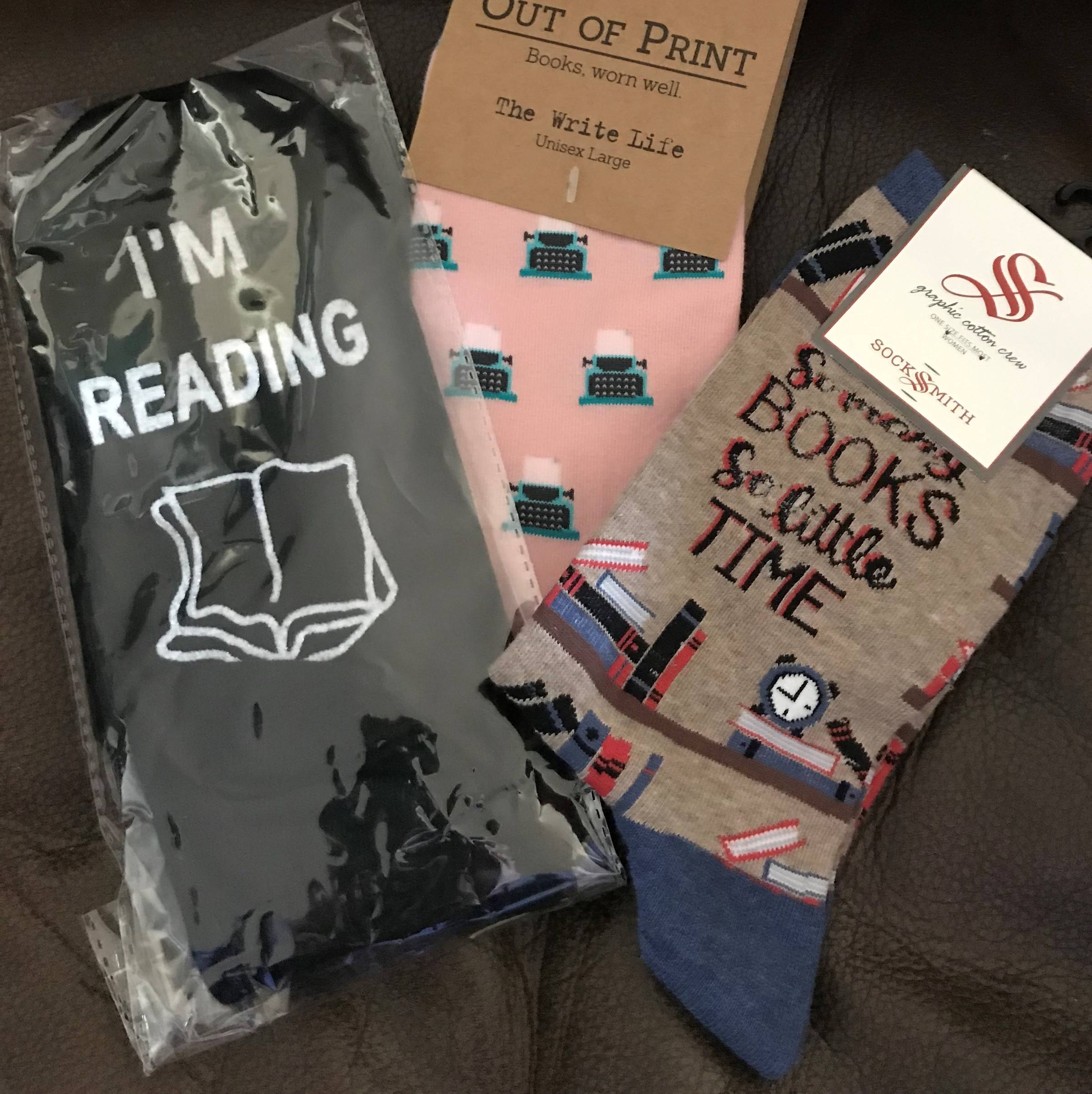 Thank you!
Patti